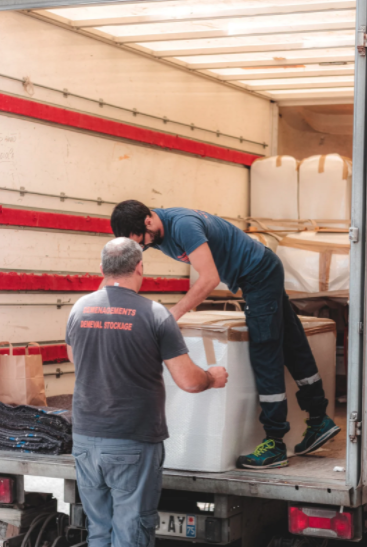 Borrowed Time Trucking is a box truck freight transport company dedicated to safety, integrity, and effective communication for total customer satisfaction.  Our commitment to excellence is unparalleled. We set the bar high. "Excellence is our standard!" 
Borrowed Time Trucking is a local box truck company committed to serving and assisting you and your team with the freight shipping option that meets your logistic needs and/or requirements. Whether this may entail an on-demand freight transport, overflow that did not fit on a FTL, or whether it be a dedicated route, we look forward to serving you. Pricing varies and depends on factors including but not limited to: the physical size or volume of your shipment, how much it weighs, if it's fragile or hazardous, how fast you need it to arrive, and where it is going to/ coming from. Contact us today with your specifics for a free estimate!

Committed to serving and assisting you and your team
with the freight shipping option that meets your logistic needs and/or requirements

LTL (Less Than Truckload)
LTL stands for "less than truckload", which means that your shipment will take up less than an entire truckload. LTL is the most popular type of freight shipment, and it's also the most cost-effective form of road transportation. This is because the cost of your shipment can be shared with other LTL freight shipments, and you only pay for the space in the truck that you need. It may be more cost-effective, but because your shipment shares space in a truck with other cargo, LTL shipments often take longer to reach their final destination due to more frequent stops and reworking the cargo.
FTL (Full Truckload)
FTL, or Full Truckload shipping, is exactly what it sounds like. Instead of sharing space in the truck with other, smaller shipments, an FTL shipment will fill, or mostly fill the entire truck. This is also ideal for fragile or high-risk shipments that may require special consideration because it poses less risk for loss or damage. There is also a quicker transit time (usually one pick up, one drop as opposed to LTL shipments). It may cost considerably more than LTL.
Partial Truckload
It may sound similar to LTL shipping, but partial truckload shipments are not the same as LTL shipments. Partial truckload shipments use a single, dedicated truck (similar to FTL) that is capable of handling all types of commodities. This type of shipping is also ideal for commodities that require special consideration.
In the U.S., each commodity or type of product is assigned a National Motor Freight Classification (NMFC).
Freight classifications are defined by the National Motor Freight Traffic Association (NMFTA), and establish a standardized system designed to provide consumers (both residential and commercial) with a uniform pricing structure when transporting freight. Freight class is determined by four factors: density, storability, handling, and liability.
Density describes the space your cargo occupies in relation to its weight. Unless there are major concerns with stability, handling, or liability, density is the most significant factor when assigning a freight class.
Stowability quantifies the ease or difficulty of loading and carrying your cargo onto and off of the truck.
Handling. Freight is often loaded using mechanical equipment. Most freight poses no difficulties, but some cargo requires special attention because of its weight, shape, fragility, or other safety hazards.
Liability measures the probability of freight theft or damages, as well as the likelihood of damage due to adjacent freight. Perishable cargo, or cargo that is prone to spontaneous combustion or explosion, is classified according to liability and assigned a value per pound.
There are 18 freight classes ranging from 50 to 500 (least expensive to most expensive). Items that are high in density and less susceptible to damage are given a lower freight class. Items that are low in density and more susceptible to damage are given a higher freight class.

When it comes to shipping freight, there are many factors to consider, including:
The cost of delivering your shipment.
The physical size or volume of your shipment.
What you're shipping – is it fragile or hazardous?
How much your cargo weighs
How fast you need it to arrive
Where is it going to/ coming from?